RECORDING NEWS!!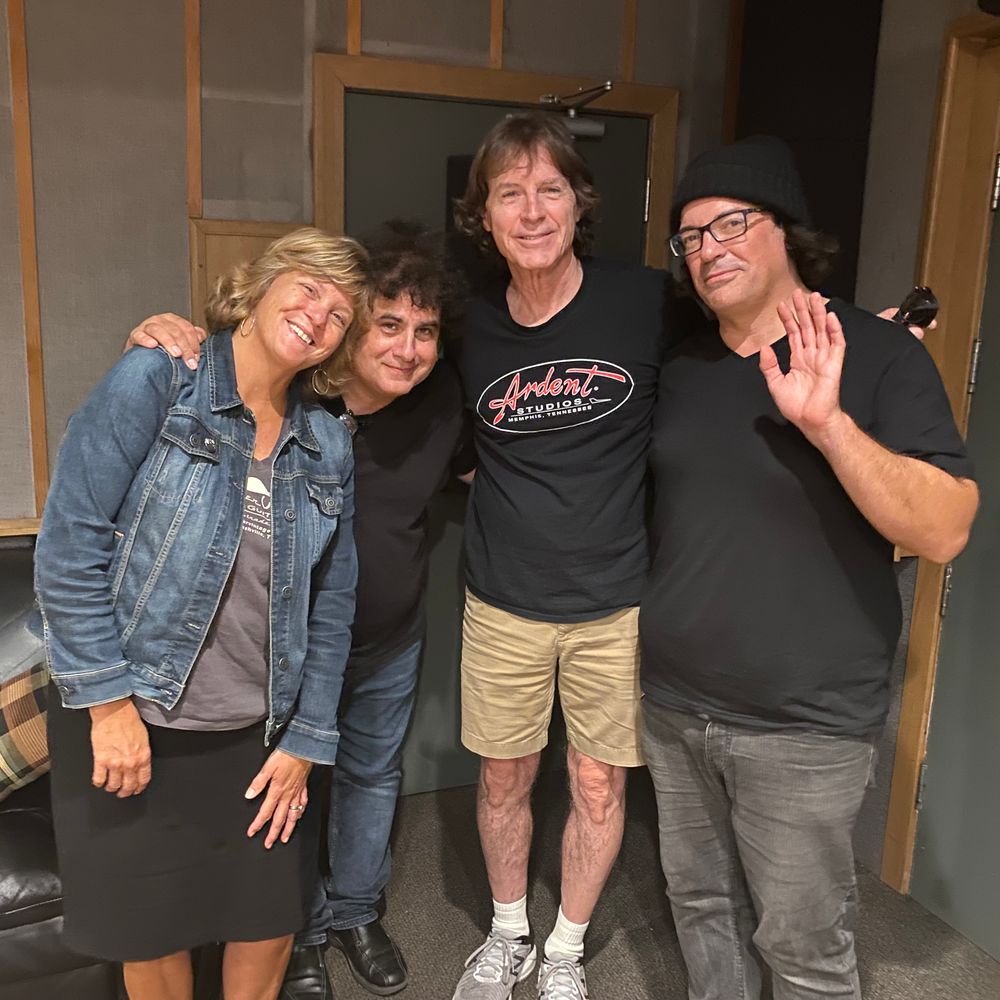 1/2 SVE + 1/2 Big Star = NEW MUSIC COMING SOON
In September we headed to legendary Ardent Studios in Memphis, TN. It was pure magic. To record with Jody Stephens on drums and Jon Auer on bass was mind blowing to say the least. As an added bonus Van Duren & Vicki Loveland came by to add some killer harmonies. We can't wait for you to hear it!
L to R: Shellye Valauskas, Dean Falcone, Jody Stephens & Jon Auer.
Photo (C) 2022 Chuck Wilson
Garden of Earthly Delights
An XTC Celebration
We are honored to be a part of this wonderful tribute to XTC. Here is our version of Colin Molding's beautiful "Wonderland" which was released on March 6, 2020 on Futureman Records. Garden of Earthly Delights: An XTC Celebration, beautifully put together by Keith Klingensmith features so many great artists and versions of XTC songs. Proceeds benefit the fantastic Wild Honey Foundation. This is a labor love please check it out.
https://futuremanrecords.bandcamp.com/track/wonderland 
History of Panic is available now on CD and Vinyl! Order here in the music tab or at: